You Can Practice Self-Care Every Day
Chances are, you have heard of self-care. Self-care is the act of something that is good for you. Good for your body, good for your mind, good for your feelings, or good for your relationships.
You may know that practicing self-care regularly helps to prevent stress. Practicing self-care during times of stress can help you manage the stress better and recover more quickly.
At the same time, fitting in self-care activities can feel like one more thing on your to-do list. You may want to practice self-care, but don't know how to fit it into your day. Then you get to the end of the day, end of the week, or end of the year and realize that you haven't been taking care of yourself!
Many people think that self-care activities have to be time-consuming or expensive activities like going to a spa. While that is nice, you can practice intentional self-care with a few spare minutes between all of your other tasks.
Got 2 minutes before your next meeting? Close your eyes and take some deep breaths.
Got 10 minutes before your kids are let out of school? Take a brisk walk around the parking lot and enjoy the blue sky.
Not only will you feel better and calmer, but you'll set a good example for your children, partners, and friends as well.
Self-care is an essential part of taking care of others.
Wellness Tips and Self-Care Cards
To make fitting self-care into your day a little easier, we created some printable resources to remind you of the things you can do to take care of yourself each day with however much time you have.
Feeling bored? These are also great for finding wellness-promoting activities when you can't think of anything else to do!
Wellness Card Deck
This deck of cards is designed to fit Avery Template 35702, square cards with round corners, but they can also be printed on plain paper or card stock and cut out by hand. Keep a few on your desk, in your car, or on the dinner table. Make it fun, and encourage your family to practice with you! Flip through to find your favorite ones, or pick one at random!
Wellness Card Deck - English
Wellness Dice
Roll the dice for a random wellness activity. This is a great way to involve children in self-care activities. Each person can roll and do their own, or roll the dice to select an activity that everyone will do together.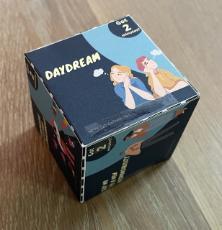 Wellness Dice Printable - English
Wellness Dice Printable - Filipino